Office Culture & Marketing Careers
Our Office Culture
Tired of traditional workplace models, our founder, Amber Swenor, set out to create a different kind of company. Her vision was to celebrate the uniqueness of each individual with a focus on strengths over weaknesses, foster an environment of authenticity and compassion through radical transparency, and create a flexible workplace to empower highly responsible, self-driven leaders to shine within a team atmosphere.
Here at Soul Seed, we value working hard while still having fun. Our office culture is best described as encouraging, supportive, and flexible, as we have team members across the country working remotely and getting the job done. Work-life balance is extremely important to us, which is why we allow extensive flexibility and understanding as we find a balance of trust, motivation, and teamwork.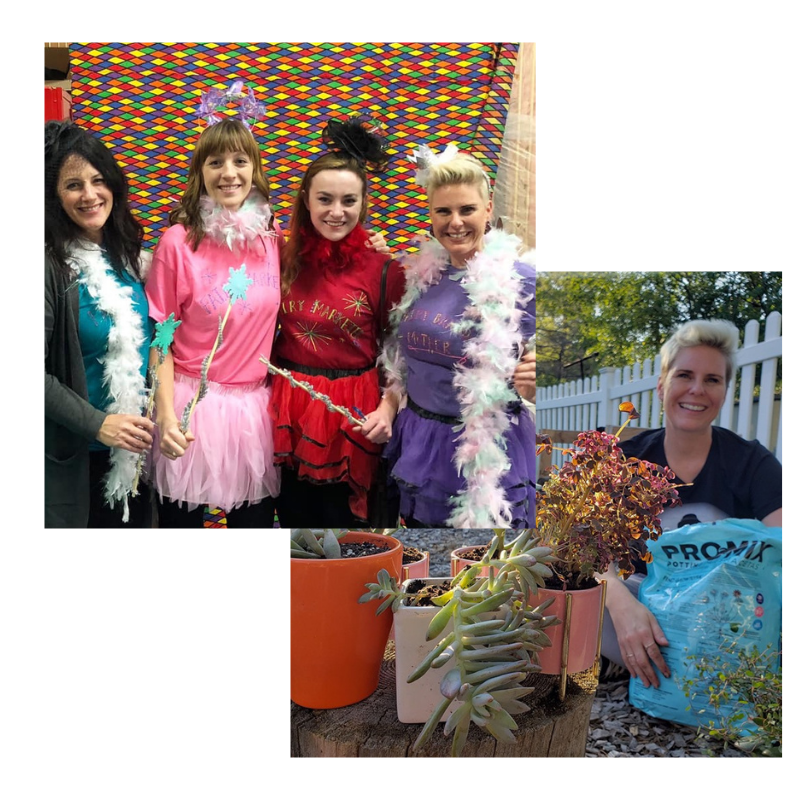 Celebrating Our Team
As a highly collaborative team, we find it extremely important to celebrate wins and accomplishments, whether they be professional, client-based, or personal. Our supportive culture comes from helping acknowledge and celebrate our own, which we believe helps encourage growth and give credit where credit is due. A win for one of our team members is a win for our team, and there's always something new to celebrate at Soul Seed!
Team Retreats
We host two team retreats each year, where we assess the state of the business, review Soul Seed's brand strategy, develop a game plan for our internal marketing efforts, and discuss team members' goals for the next 6-12 months. Because we like to connect with each other on a more personal level, we make sure to mingle business and fun. We are also very mindful of circumstances that may hinder us from getting together in person (as much as we wish we could!) which is why we also host virtual team lunches and happy hours to make up for it!
Workversary Celebrations
Each year, when a team member celebrates their work anniversary, they get to pick a half-day team bonding activity that will count as paid time. Such activities might include taking a team painting class together, hiking, or doing something else that brings the team together.
Soul Seed is a forward-thinking marketing firm that seeks to create a fulfilling and successful work environment. If you are hardworking, motivated, and skilled and are looking for an exciting and fulfilling marketing career, we invite you to reach out! You can view the list of current marketing job opportunities available here, or feel free to send us your resume and we will keep it on file for up to 1 year.
Marketing Strategist Account Manager
In this 100% remote virtual US-based intermediate to senior-level position where the magic of intuition and gut instinct quintessentially meets the power of the strategic mind, the ideal candidate will understand how to see the big picture, as well as project managing the step by step marketing to achieve the overall vision. Read more and apply now to explore this opportunity to join a team of creative, innovative strategists and marketers!
Soul Seed is an Equal Opportunity Employer. We celebrate diversity, are committed to creating an inclusive environment for employees and clients, and do not discriminate against any employee or applicant for employment because of race, color, sex, age, national origin, religion, sexual orientation, gender identity and/or expression, status as a veteran, and basis of disability or any other federal, state or local protected class.

Looking for guidance to live your soul truth?
Sign up for our Soulful Living bi-weekly newsletter.