Can you find your own business online when you search for your service in Google? If the answer is no, then you are likely ready to revisit your web design with search engine optimization in mind.
Designing Your Website with Business Goals in Mind
A website is your 24/7 storefront because it is often the first impression that someone has of your brand.
Your website can either seal the deal or deter your prospective client and send them away searching for your competition.
That said, your website serves two key purposes:
\

It helps prospective clients find you

\

It makes an emotional connection and converts them into a lead or helps them take the next step (whatever you desire it to be).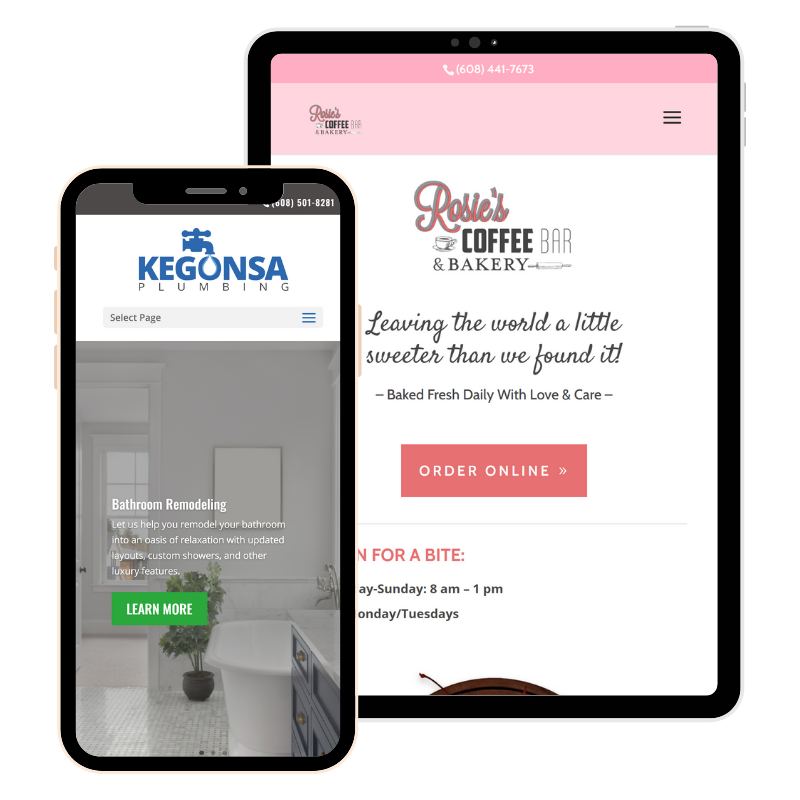 In order to accomplish that, effective website design requires not only that the technical components are functioning properly, but that your brand positioning is clear so you can make an emotional connection with your prospective client. Customers need to see how your product or service is going to benefit them and solve their problems or realize their desires. This is why, as brand strategists and technical developers, we take into account both sides of this equation: your brand strategy and the technical needs of your website.
Your Website as a Sales Tool
Your website never takes a day off! It works around the clock to tell the story of your brand and helps your unique value stand out to prospective customers. That means that your home on the web is the perfect opportunity to demonstrate that you're the foremost expert in your field for your most aligned ideal client.
First impressions matter, and having the right web design helps your prospects explore your company and understand what you offer before even talking with you!
When you work with Soul Seed, we help you integrate your web design and your online marketing strategy seamlessly and cohesively to generate the leads and sales you need to meet your company's growth goals.
Because we are business and brand strategists, when we talk with you about web design, we're aiming to understand your business goals, so that it's accounted for in the design and development of your website. This means understanding how customers find you and taking this into account as a part of your web design process.
Search engine optimization (or SEO) is a fancy way of saying how easily you're found on the internet — and at Soul Seed, we know how to put it to work for your website to get your amazing business found by your ideal clients!
As you know, a website is just as important as your brick-and-mortar store, serving as a gateway for customers to your business. At Soul Seed, we know that web design and SEO are the cornerstones of an effective online marketing strategy, so we build your website with your brand, goals, and search engine optimization in mind.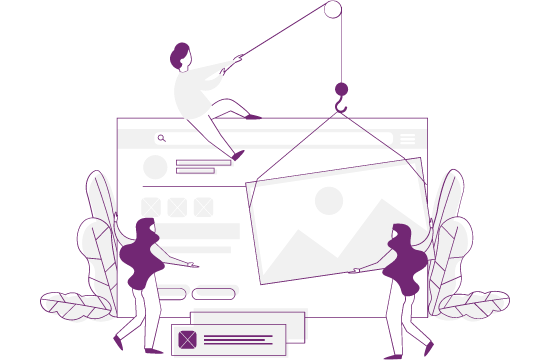 Are you ready to discuss a new website design?
How Our Web Design Delivers Measurable Results
Our team is partially Madison, WI, based with a few expert consultants who live remotely in other parts of the US — and what we share is our approach to being strategic and being driven by your success. We understand that it's not enough to make something look good: it needs to be functional and aligned to a trackable lead generation strategy as well.
We partner with clients to understand your objectives and then develop your website based on those objectives.
Every website we create is a custom, SEO website design meant to activate your business's online presence and market your core services. No two projects will look alike because no two businesses are selling the same product, services, or to the same unique customer base.
Our expertise lies in working with businesses who are dedicated to strategic growth and this spans across B2B and B2C including service providers in the trades like plumbing and remodeling and home-building, in the healthcare space like hospitals and vision clinics, with online expert consultants, coaches, and service-based professionals, in food, agriculture, the SaaS space, and more. Check out a few recent examples to see the variety of B2B, B2C, brick-and-mortar, and totally virtual businesses that we support.
Looking for guidance to live your soul truth?
Sign up for our Soulful Living bi-weekly newsletter.